What type of USA Made 100% Cotton Clothing is There?
Posted by Douglas Gray on 29th Feb 2020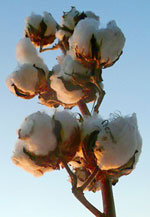 The types of clothing made in the USA from 100% cotton include every type and fashion available today. While at times they might be more expensive, the quality of the cloths are always better than what is experienced by those made overseas by people making less than a dollar a day. Since American made cloths are made better they last longer and are more economic choice to make.
One of the most common is the T-shirt. It is true this type of clothing is made around the world, the American T-shirt is truly the best and of the highest quality. The USA made shirts are constructed of thicker more absorbent fabric that is sewn together with stronger thread. This is why the American T-shirt is so well known, they last. This is known to be true by anyone that has purchased or been given a T-shirt from overseas, they just do not last long.
The 100% cotton sweatshirt with a hoodie is another very popular item that is made in America. They are used by athletes and those Americans that are in training. Because of the high level of comfort when wearing them, they are also a very popular fashion trend. There is both the slip over the head versions along with those with zippers for the person that does not want to mess up their hair. The variety of colors they come in is as wide as the rainbow so they will match any outfit you have.
The types of women's apparel are one of the largest for cotton cloths made in America. The number and types of tops vary but some of the more popular ones include the Gauze Rivera, Mirage Short Sleeve Seersucker and Slub Jersey Cowl Neck shirts. As with all clothing items made of cotton they come in a wide variety of colors. This is because cotton can accept a dye easily. What is also known is that lighter colors seem to last longer and appear better thru time than darker shades of dye.
There are also numerous pants and shorts for women made of 100% cotton. Because they are made of cotton, they feel soft on the legs of every lady that wears them. This is why pants like the Campcloth All Season Play Pants and Cali-Stretch Clam Diggers are so popular. Women just enjoy life better when wearing pants that are extremely comfortable to wear while looking good.
There are also 100% cotton clothes for both men and children. This makes it possible for the entire family to enjoy this high level of comfort when wearing cloths. By the whole family not being distracted by uncomfortable and clingy cloths, they can easily concentrate on the good quality times they are having with each other. It is a well known fact that with a reduction in discomfort there is an increase in happiness. 100% cotton cloths can make a significant contribution in this area so the entire family can be happier.